DSW organized a career-session titled "preparing for success in the 21st century job market"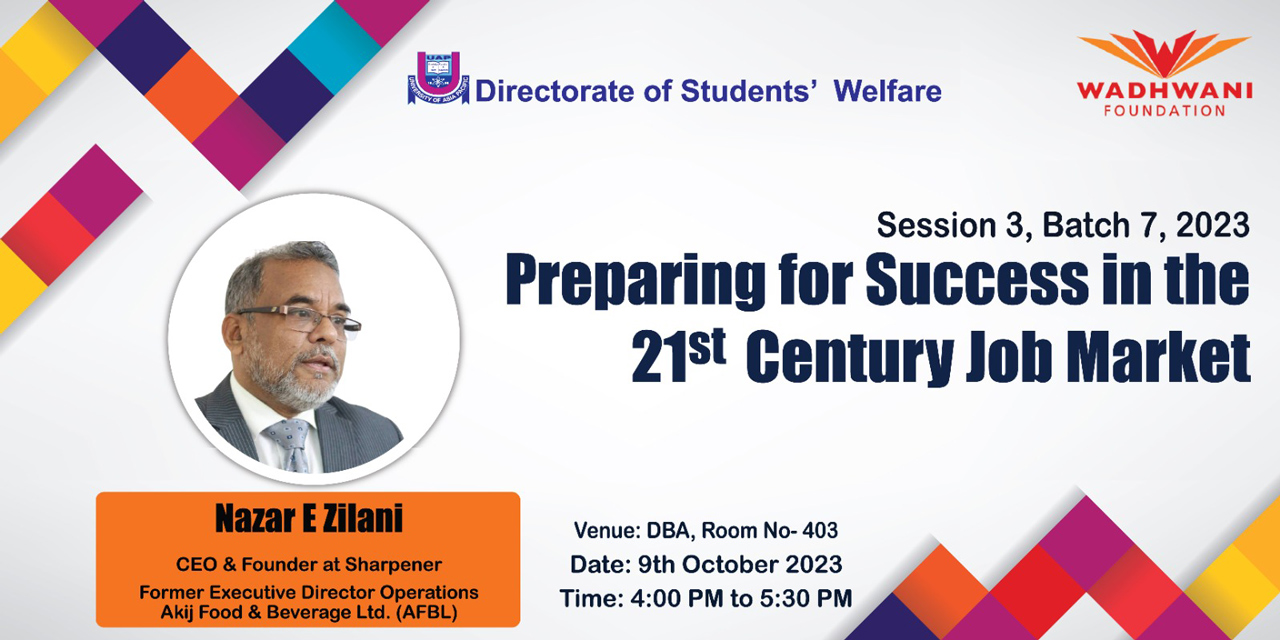 The Directorate of Students' Welfare (DSW) at UAP, in collaboration with the Wadhwani Foundation, presented an enlightening session entitled "Preparation for Success in the 21st Century Job Market" on October 9, 2023, from 4 PM to 6 PM in DBA Room No. 403. The session featured Mr. Nazar-E-Zilani, CEO of Sharpener and former Executive Director (Ops) at Akij Food & Beverage Ltd., as the distinguished resource person.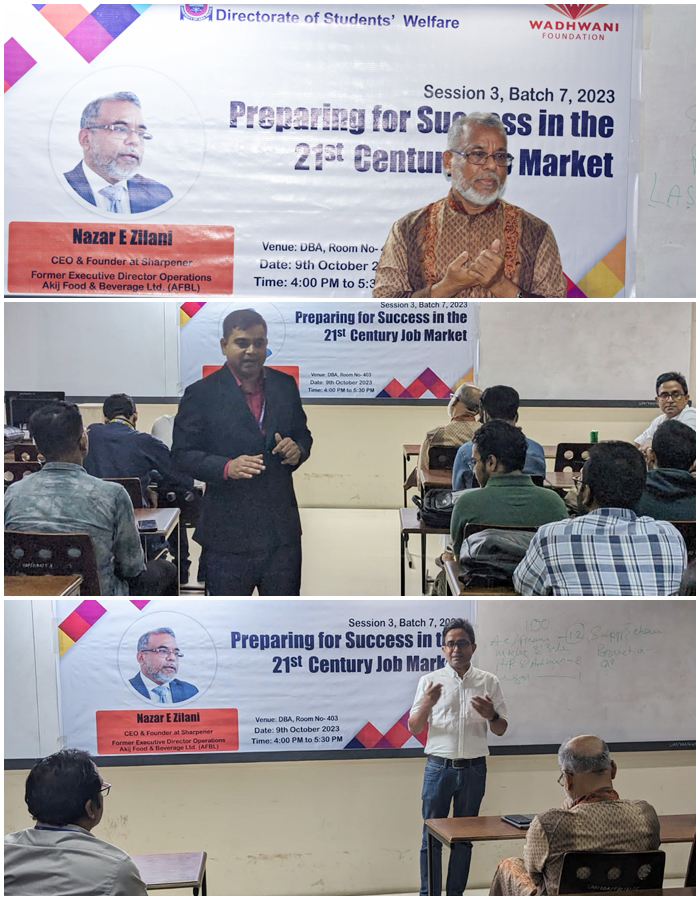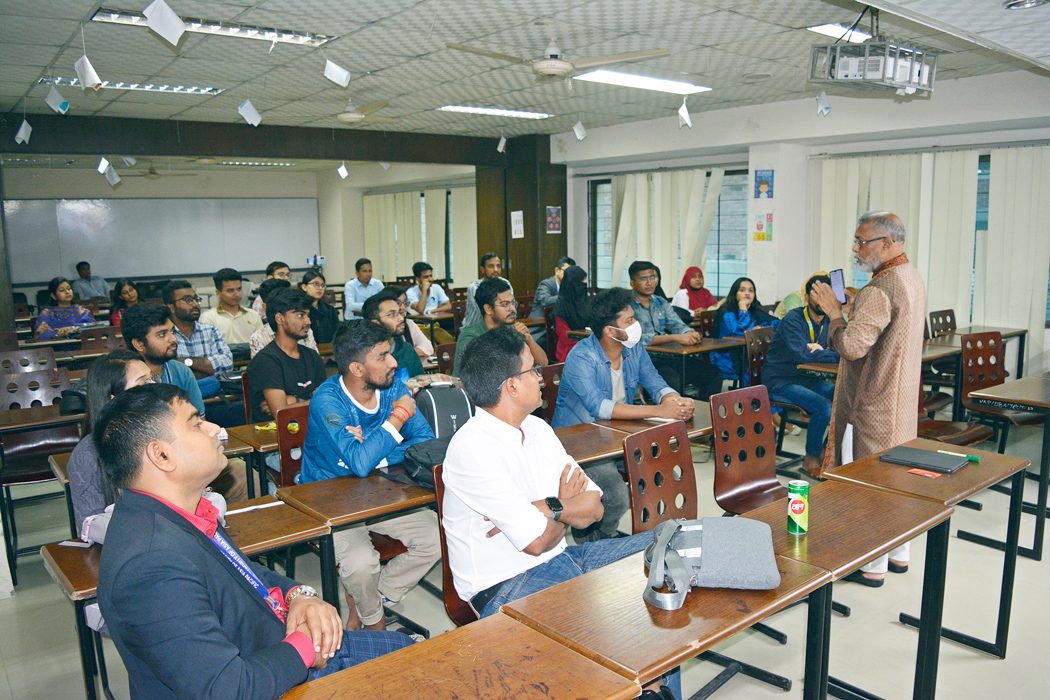 Dr. A. S. M. Mohsin, Director of the Directorate of Students' Welfare at UAP, graced the event as the Chief Guest, bestowing it with further distinction. Mr. Md. Tarek Khan, Assistant Director at DSW, extended a warm welcome to the participants as a special guest.
The crux of the session revolved around furnishing students with indispensable insights and counsel on gearing up for success in the contemporary job market of the 21st century. Mr. Zilani's presentation comprehensively delved into strategies that aspiring professionals can employ to navigate the corporate realm, aligning their pursuits with their unique interests and skill sets.
The collaboration between DSW, UAP, and the Wadhwani Foundation culminated in the provision of a platform for students to gain profound insights in preparing themselves for the job market. Under Mr. Nazar-E-Zilani's sagacious tutelage, attendees were equipped with the knowledge required to unlock lucrative opportunities and craft rewarding careers in the corporate sector. This event underscores the university's unwavering commitment to nurturing skill development and ensuring that students are well-prepared to conquer the future job market. Aspiring students are strongly encouraged to actively participate in such enlightening sessions to further their career prospects. Notably, the session also welcomed the presence of Mr. Estanul Kabir, Country Programme Manager, and Mr. Shahriar Islam, Senior Associate in Job Placement, from the Wadhwani Foundation, Bangladesh.