Department of EEE, UAP organized Alumni Talk
The Department of Electrical and Electronic Engineering (EEE), UAP has started Alumni talk series from Fall-2022 semester. On January 15, 2023, IEEE UAP Student branch and UAP EEE Project Club jointly organized the first session of this series titled 'Seminar on Career Guideline' at the department.
Mr. Mir Ashraful Ferdous (Batch 06, EEE, UAP) Senior Operation & Maintenance Engineer; ContourGlobal, Belfast, Ireland) conducted the first session of the series. The main objective of the program was to create a strong bonding between current students and the alumni. More than 70 students were present at the seminar which consisted of both graduate and undergraduate students.
Mr. Mir Ashraful Ferdous discussed his journey from university to corporate life. He also explained the pivotal role of EEE department at UAP in his pursuit of academic and corporate success. He also shared the real life experience about job sector, higher education in home and abroad.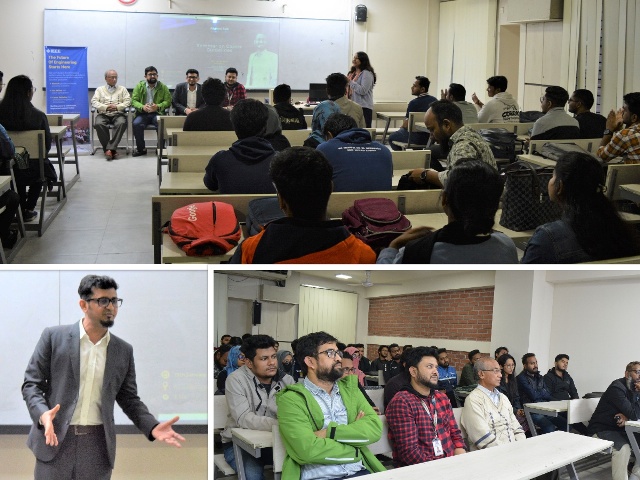 Dr. G. R. Ahmed Jamal, Associate Professor and Head, EEE chaired the session. Professor Dr. Enamul Basher, Associate Professor Zadidul Karim, Assistant Professor Md. Khairul Alam (Convener, UAP EEE project club), Assistant Professor Mirza Mursalin Iqbal (Counsellor, UAP IEEE student branch) and other faculty members were also present at the seminar.
The department of EEE is looking forward to arrange such seminars and workshops on a regular basis to further enhancement of student's engagement.