UAP Civil Engineering Students Visited River Research Institute, Faridupur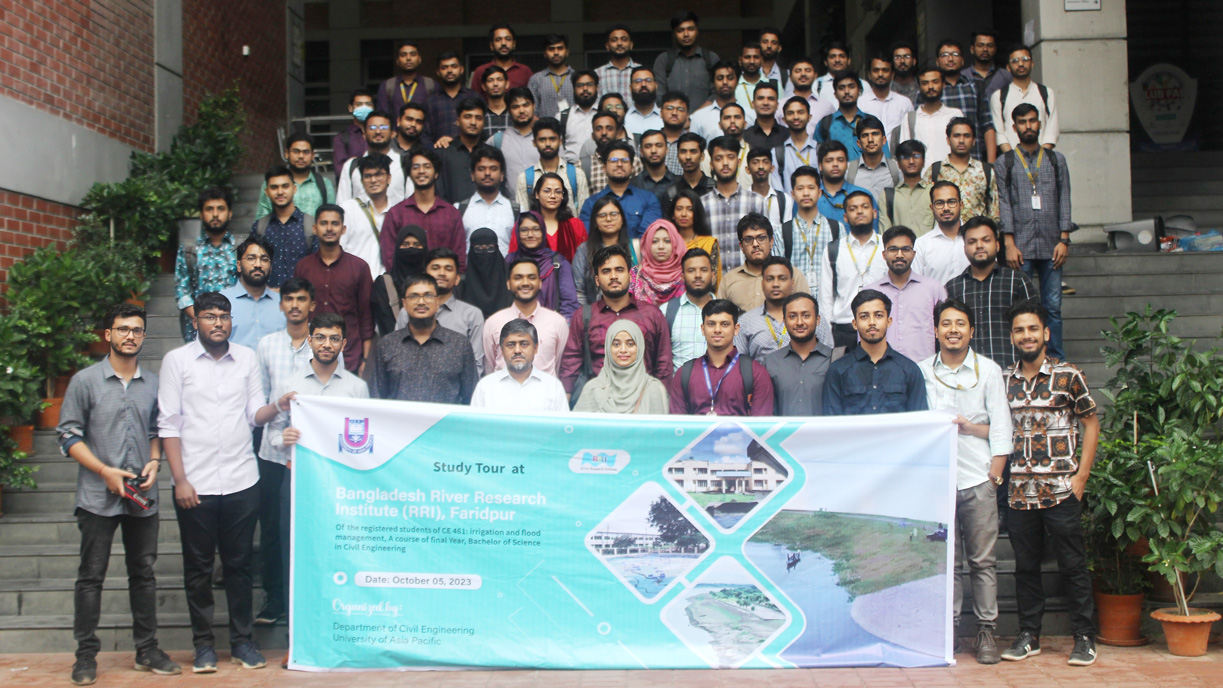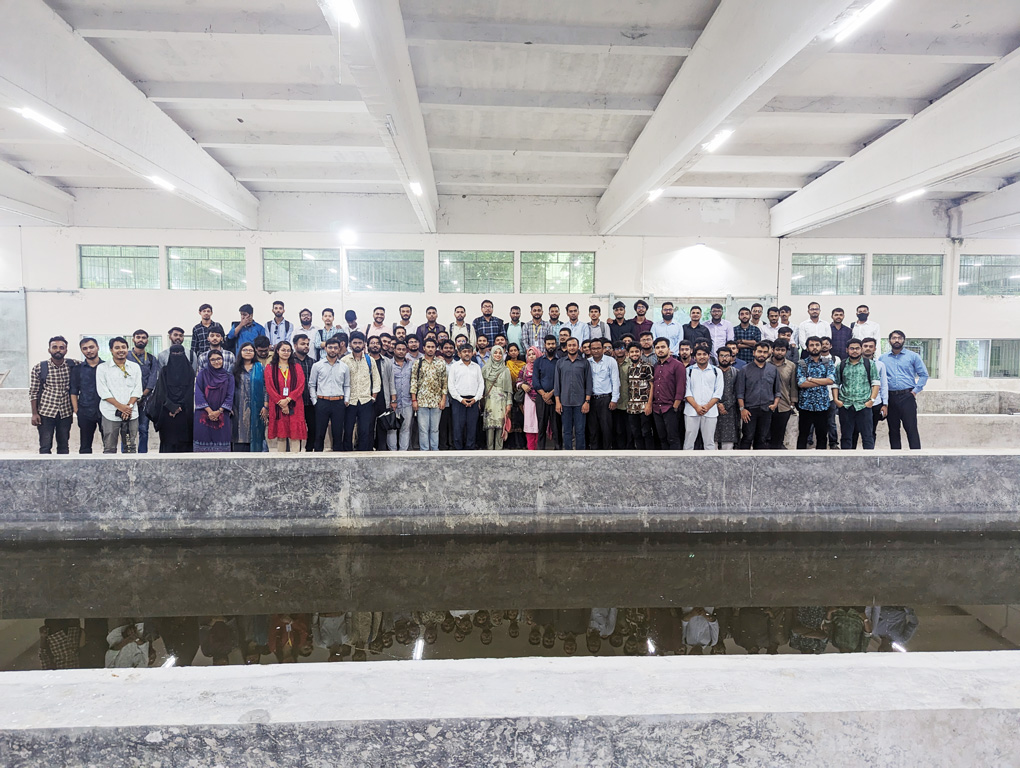 On 5 October 2023, registered students of UAP CE 4-1 semester's course (CE 461: Irrigation and Flood Control) made a day-long study visit to River Research Institute (RRI) located at Faridpur to learn about its various activities related to the water resources development of Bangladesh. In total, 95 students participated in the study visit.
Course Teacher Professor Muhammad Mizanur Rahaman (Dean, School of Engineering), Head of the Department Professor Nehreen Majed, Lecturers Md. Nazmul Alam and Q M Arefi Zaman Neloy accompanied the students during the study visit.