Pharma Science Club organizes Poster Exhibition
The Pharma Science Club (PSC) of the Department of Pharmacy, University of Asia Pacific (UAP), organized a Poster Exhibition on April 5, 2022 at the East Plaza. The platform was to showcase the scientific knowledge with the combination of aesthetic presentation skills.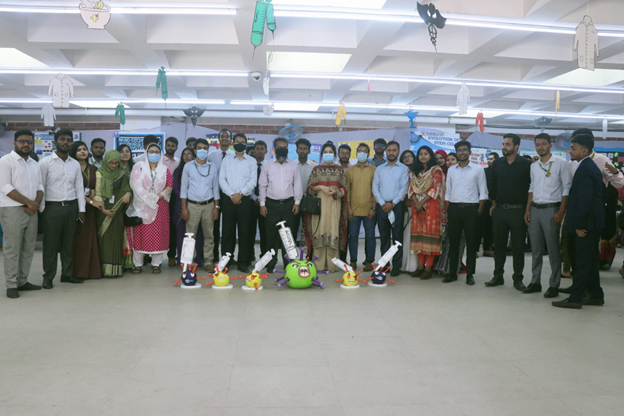 The exhibition was inaugurated by Prof. Dr. Mohiuddin Ahmed Bhuiyan, Dean, School of Medicine, UAP; and Prof. Dr. Mohammad Shahriar, Head, Department of Pharmacy, UAP while other faculty members of the department were present, among others. Students from different semester took part in the exhibition with different innovative and thought provoking topics. In the competition, twenty-three posters were exhibited while each poster was presented by a team. A panel of judges named Dr. Zabun Nahar, Dr. Robiul Islam and Dr. AKM Moyeenul Huq visited and judged the poster presentations.
Prof. Dr. Sultan Mahmud, Pro Vice Chancellor graced the prize giving ceremony as Chief Guest while Mr. A.H.M Nazmul Hasan, Convener, and Dr. Shihab Uddin Ahmad, Co-Convener of PSC, along with other faculty members were present, among others. Pro Vice Chancellor, Prof. Dr. Sultan Mahmud encouraged all the students to reciprocate the poster exhibition as he delighted to see the wonderful posters presented in the exhibition. Three teams were announced for prizes. All the teams have received crests and certificates.
The Department of Pharmacy has always focused on students' skill development and encouraged them to perform in these kinds of activities which could enhance the future pathway to being better pharmacists and the Pharma Science Club has always walked side by side with the Department's vision.