Pharma Social Awareness Club organizes Film Festival at UAP
The Pharma Social Awareness Club at the University of Asia Pacific took a significant step towards its mission of creating a positive impact on society by hosting a Film Festival on Wednesday, September 20th, 2023, at the UAP Auditorium. The event aimed not only to raise funds for future social work but also to entertain students from their academic stress through the medium of cinema.
The event was inaugurated by Dr. Irin Dewan, Head Department of Pharmacy, University of Asia Pacific, who shared her insights and experiences in the field of social welfare. The adviser of the Central Social Awareness Club, Ms. Mahjabeen Gazi, and the convener of the Pharma Social Awareness Club, Md. Hamiduzzaman, were present in the program to extend their support and guidance. Their presence added significant value to the festival and inspired attendees to take action in their communities.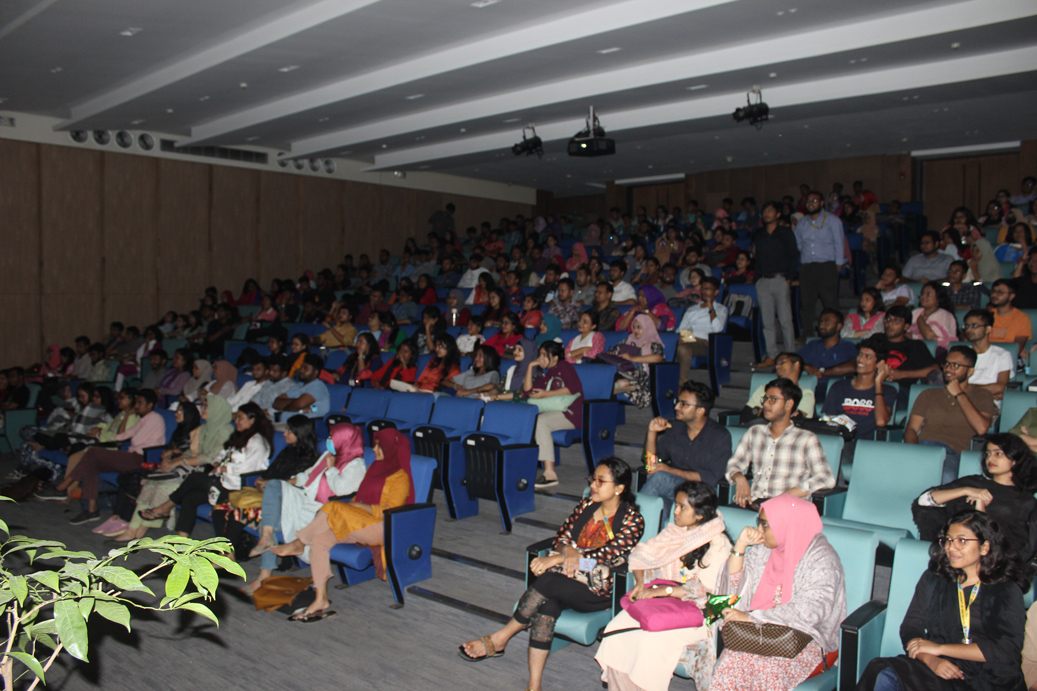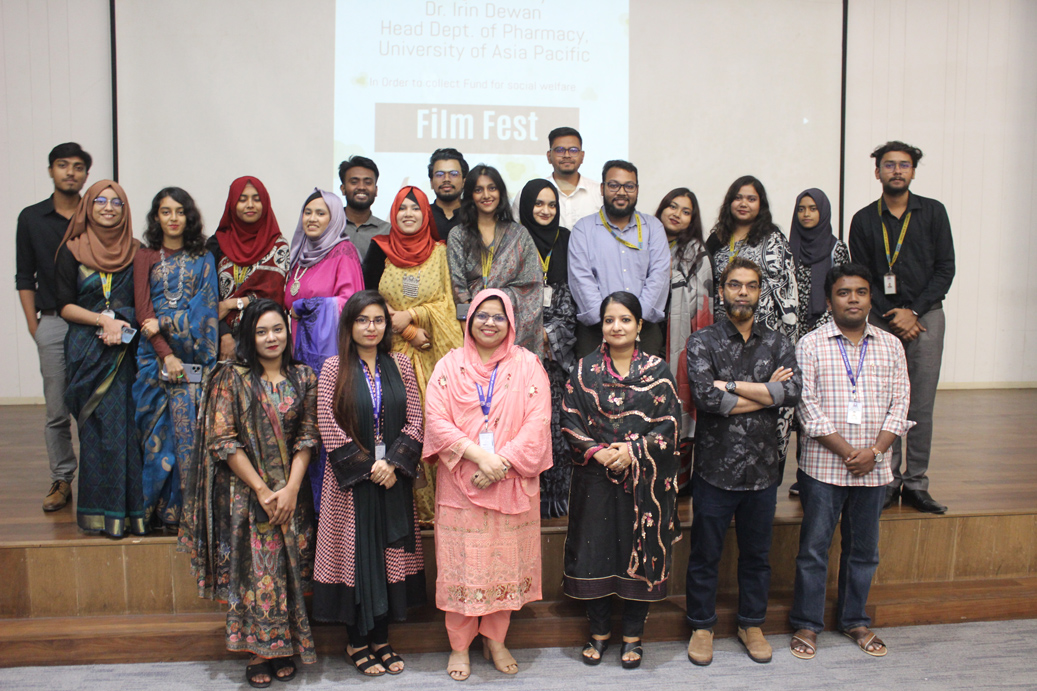 The Pharma Social Awareness Club's Film Festival was a resounding success, achieving its dual purpose of raising funds for future social work while also entertaining students. In total, three movies were screened in three segments: the morning show (Unish 20), the afternoon show (3 Idiots), and the evening show (65 Million Years Ago). A total of 21,350 BDT was collected from the sale of the tickets to the students, which will be used for future humanitarian projects like donating free clothing to the underprivileged and providing financial support to our students and staff.