Indonesian Delegation Visits University of Asia Pacific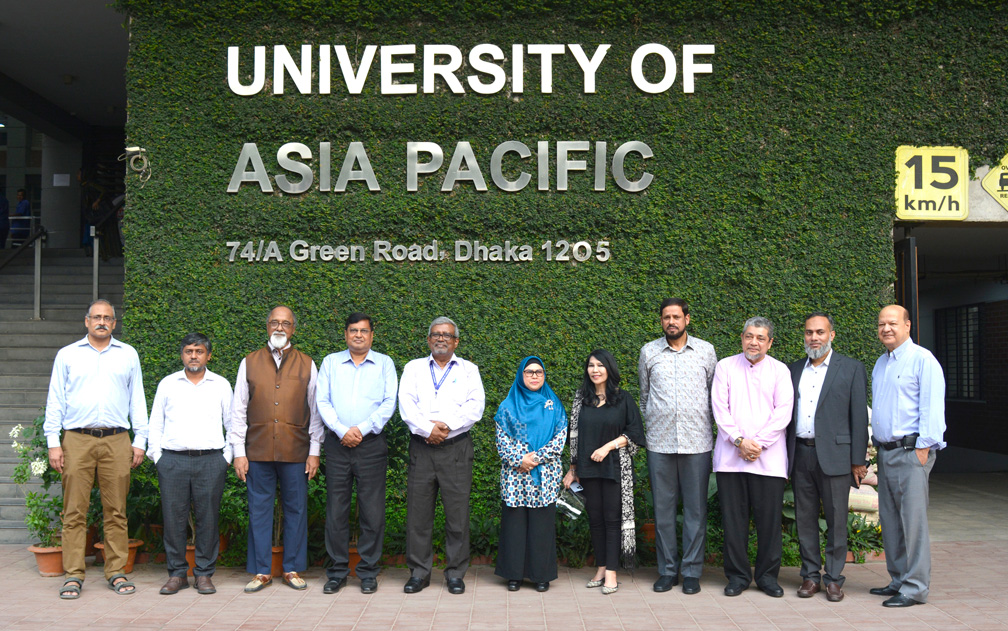 On Thursday August 31st, 2023 a delegation from Indonesia consisting of Prof. Dr. Hj. Siti Nur Azizah, S.H., M.Hum.,Vice Rector for Planning, Partnerships, and Information Technology and Communication Affairs, Universitas Negeri Surabaya; Dr. N. Rusmiati, MSi, President, Association of the Indonesian Tours & Travel Agencies (ASITA) visited University of Asia Pacific (UAP).
Prof. Dr. Qumrul Ahsan, Vice Chancellor, UAP delivered the welcome speech at the meeting wherein he expressed his gratitude to the delegates and stressed on the consequent outstanding achievements of UAP. The meeting was also addressed by Mr. K. M. Mozibul Hoque, Honorable Member, Board of Trustees, UAP in which he deliberated on the establishment and ensuing growth of the university.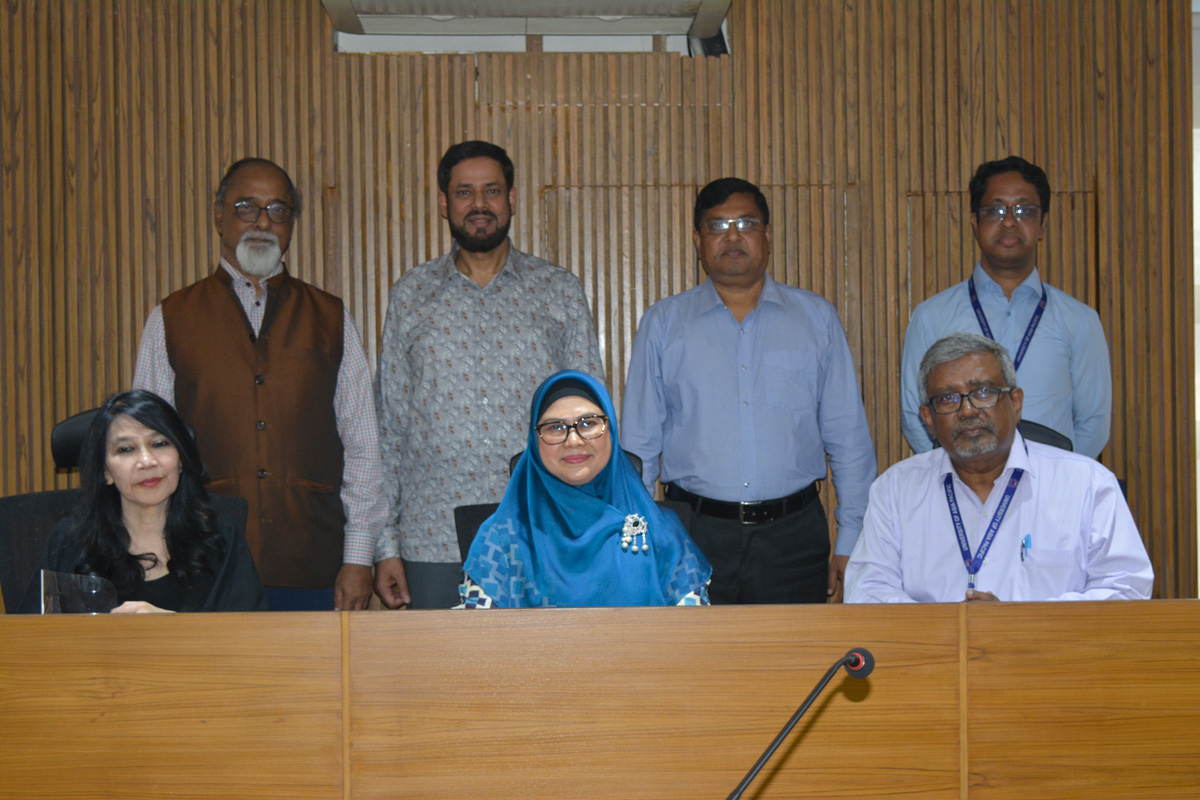 The meeting was also graced with the presence of Prof. Dr. Md. Sultan Mahmud, Pro Vice Chancellor, UAP; Prof. Dr. Abu Sayeed M. Ahmed, Dean, School of Environmental Sciences and Design; Prof. Dr. Muhammad Mizanur Rahaman, Dean, School of Engineering; Prof. Dr. Mohiuddin Ahmed Bhuiyan, Dean, School of Medicine; Prof. Dr. M A Baqui Khalily, Dean, School of Business, Humanities and Social Science, School of Law and School of Science; and Ar. Ziaul Islam, Director, Office of International Affairs, (OIA), UAP.
The team of delegates visited the department's laboratories, the central library, and the Moot Court of UAP while honorable Deans and Chairpersons and representatives of the respective departments briefed the delegates about the resources, services and technology available at the university. The delegates agreed to continue discussions about the potential academic and research collaborations and student exchanges between the Universitas Negeri Surabaya, Indonesia, and University of Asia Pacific.
The visiting team expressed their appreciation for the academic environment and hoped for future cooperation and exchanges between University of Asia Pacific and Universitas Negeri Surabaya.