The English Language Club organized a 'Scavenger Hunt, Spelling Contest, and Prize-giving Ceremony'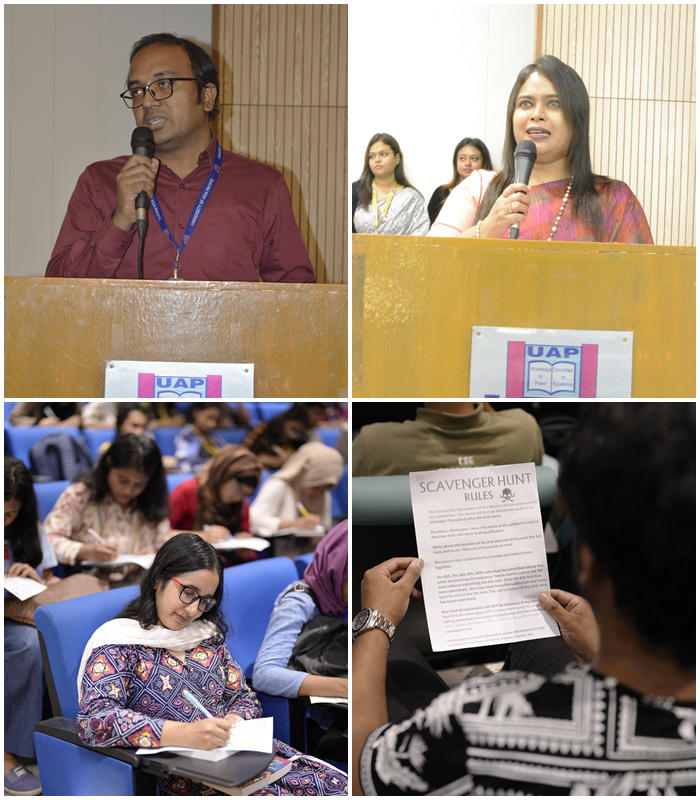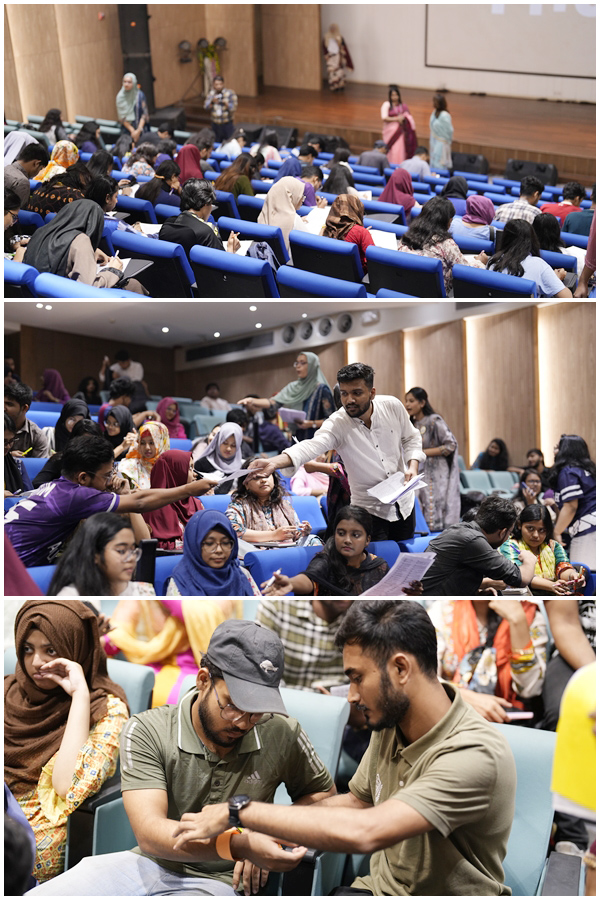 UAP English Language Club (ELC) organized an extraordinary event, 'Scavenger Hunt, Spelling Contest, and Prize-giving Ceremony' on October 17, 2023, at the UAP auditorium. The event was a huge success, with over 150 participants from all departments.
The event started at 3.00 PM with the scavenger hunt, where participants searched for notes that were hidden all around the campus. There were clues about the locations of the notes in the form of riddles. While the scavenger hunt was ongoing, the spelling contest began in the auditorium. In the spelling contest, students were given 40 jumbled words, which they had to rearrange correctly.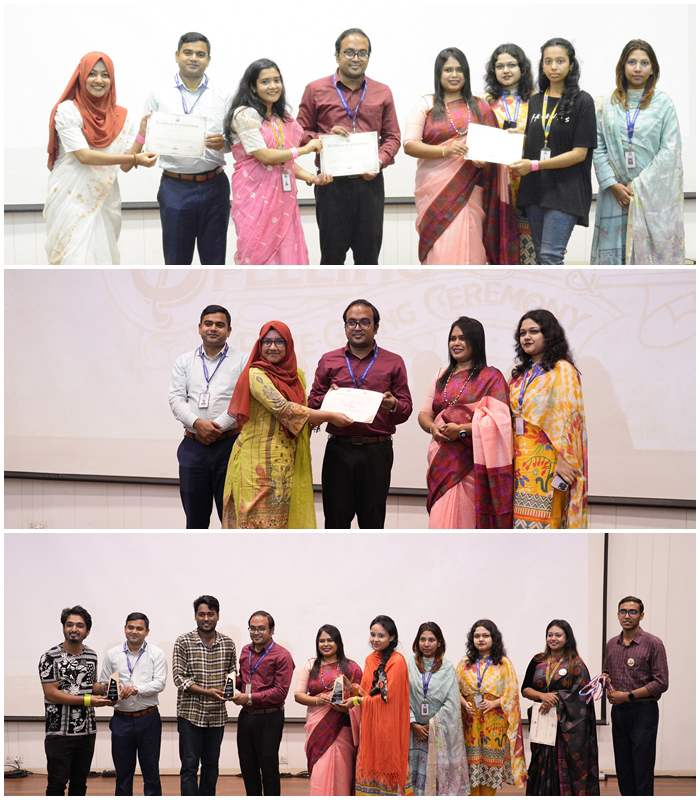 In the last segment, prizes were given for four competitions: a horror-flash fiction contest, a poetry contest, a spelling contest, and a scavenger hunt. Dr. A.S.M. Mohsin, Director, Directorate of Students' Welfare (DSW), Ms. Fairooz Zakir Pritha, Lecturer, Department of English, Mr.Tarek Khan, Assistant Director, DSW, Ms. AKtarun Yesmin, AAO, DSW were also in attendance.
The event was an exciting way to showcase the fun side of the English language. It ended with a vote of thanks from the advisor of the English Language Club, Dr. Afroza Aziz Suchana.