English Language Teacher Development Conference at UAP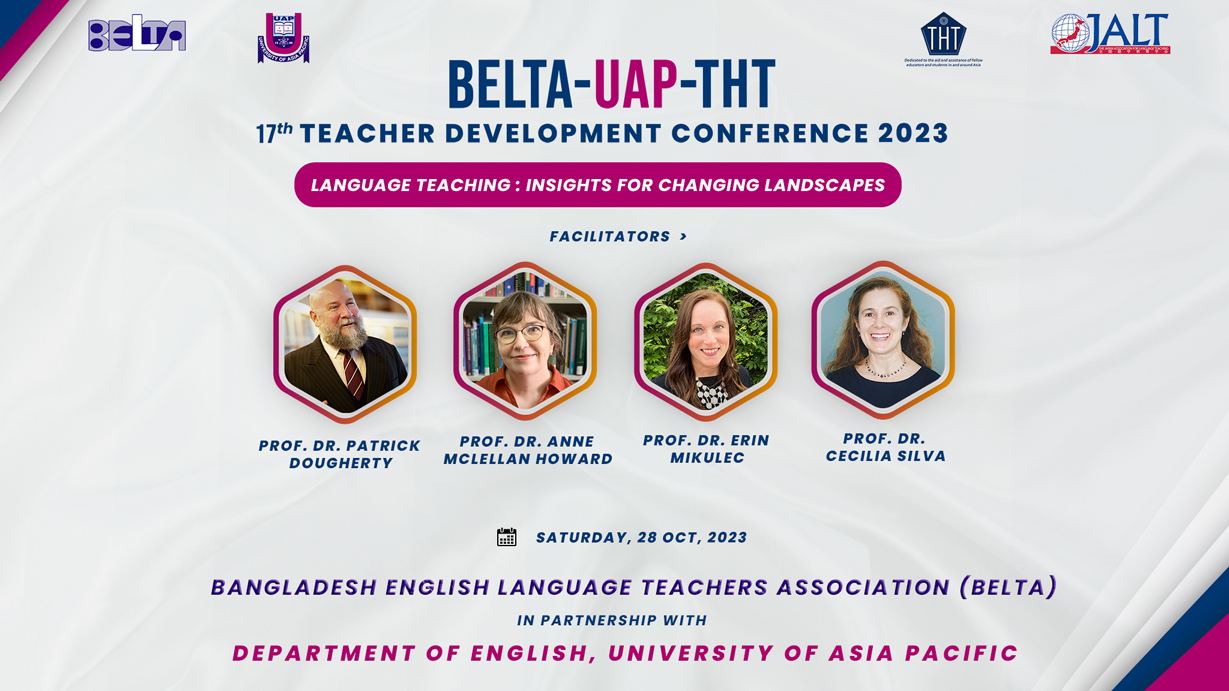 The Department of English, University of Asia Pacific (UAP), in partnership with the Bangladesh English Language Teachers Association (BELTA) and the Japan Association of Language Teaching (JALT) is going to organize the BELTA-UAP-THT 17th Teacher Development Conference on 27th and 28th October, 2023.
Event Details:
Day 1: Friday, 27th October, 2023, 9:00 am - 5:00 pm (virtual)
Day 2: Saturday, 28th October, 2023, 9:00 am - 5:00 pm (onsite).
The impressive lineup of distinguished resource persons for this conference includes:
1. Prof. Dr. Patrick Dougherty, Dean of the Faculty of International Liberal Arts, Akita International University, Japan.
2. Prof. Dr. Anne McLellan Howard, Miyazaki International College, Japan.
3. Prof. Dr. Cecilia Silva, Tohoku University, Japan.
4. Prof. Dr. Erin Mikulec, School of Teaching and Learning, Illinois State University, Normal, Illinois, USA.
5. Prof. Dr. Marian Wang, Center for Education, Konan University, Japan.
6. Prof. Dr. Brent A. Jones, Director of Language Programs, Konan University, Japan.
About one hundred English language teachers from universities, colleges, secondary schools, and madrasas, faculty members and MA students of the Department of English, UAP, who have registered for the event as well as invited guests, will join the conference.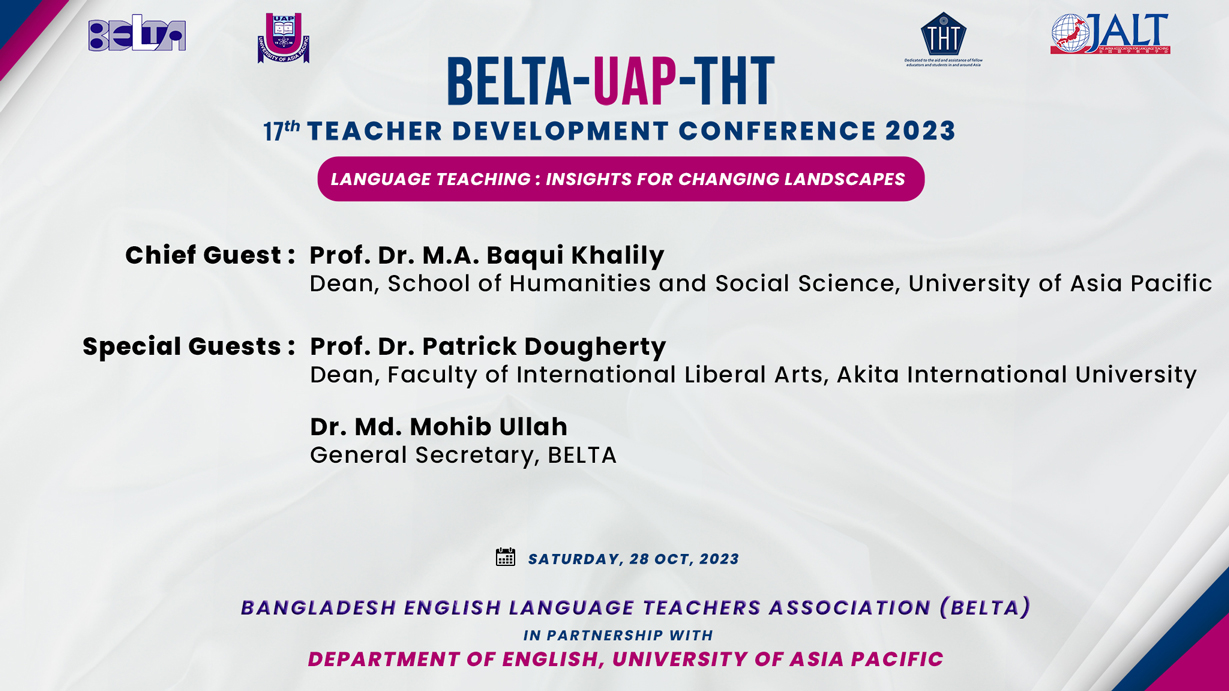 The opening ceremony of the daylong onsite event will be held at 9.00 a.m. on Saturday, October 28, 2023 at the UAP auditorium. It will be graced by the honorable Vice Chancellor of UAP, Prof. Dr. Qumrul Ahsan as the Chief Guest. It will also be attended by distinguished dignitaries from both home and abroad. The closing ceremony will be held at 4.30 p.m. on the same day with Prof. Dr. M.A. Baqui Khalily, Dean of the School of Humanities and Social Science, as the Chief Guest, alongside esteemed guests from home and abroad.
This conference promises to be a valuable opportunity for professional growth and development in the field of English language teaching in Bangladesh.