Asadujjaman Noor's achievement at DIU for Press Release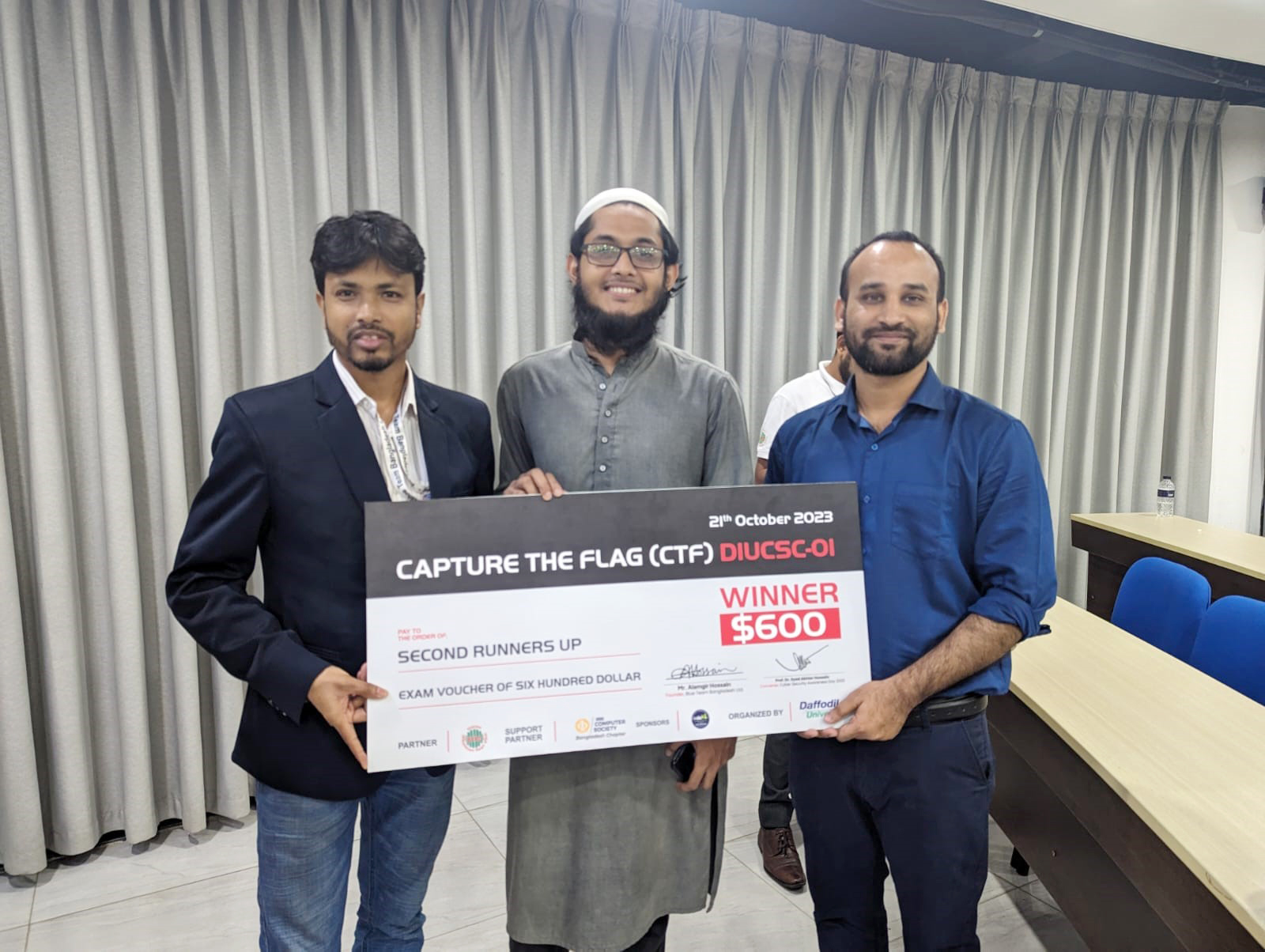 Md. Asadujjaman Noor, is a student of the CSE department at the University of Asia Pacific. Currently, he is in the 7th semester. Recently in the CSAD-2023 CTF contest, he placed 3rd in that contest. CSAD is Cyber Security Awareness Day 2023, on the 21st of October 2023 in Daffodil Smart City, Birulia, Dhaka. DIU organized the Program. The motive of the day is to spread awareness among the attended audiences.
In this event, renowned intellects from the cybersecurity domain in Bangladesh will be participating along with academic faculty members, students, and IT professionals of the country. The objective of "CSAD 2023" is to the aware user of the digital system about the upcoming and concurrent cyber threats to make themselves safe in cyberspace. The CSAD 2023 will be comprised of seven events. CTF is one of the Seven events.